AfricaFocus Bulletin is now curating a Bookshop on the nonprofit bookshop.org.
This new venture distributes profits, over running costs and investment, to independent bookshops around the USA, and to affiliates including organizations, authors, and anyone interested in promoting books.
For more information see Welcome to Bookshop!
Although initially available only to customers in the United States, sister bookshops have now been launched in the United Kingdom and in Spain.
This page is intended as a portal to https://www.bookshop.org/shop/africafocus. As of now it is under development with only a few links to the many books and lists available there.
Note that AfricaFocus Bulletin earns a 10% commission for each sale from a link to the AfricaFocus bookshop.
---
Featured Book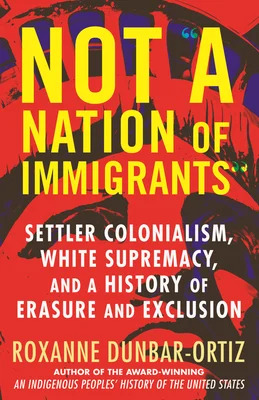 "While some of us are immigrants or descendants of immigrants, others are descendants of white settlers who arrived as colonizers to displace those who were here since time immemorial, and still others are descendants of those who were kidnapped and forced here against their will. This paradigm shifting new book from the highly acclaimed author of An Indigenous Peoples' History of the United States charges that we need to stop believing and perpetuating this simplistic and a historical idea and embrace the real (and often horrific) history of the United States." - Publisher's description.
"In my opinion, this book is a must-read for anyone wanting to understand the history of the USA. Carefully researched and soberly written, it cuts through the conventional myths. The book stresses that the nation has been fundamentally defined not only by slavery but also by violent conquest, both within and beyond borders. The corollary is that all of us living in this land, whatever our ancestry, must choose whether to reinforce those pillars of white supremacy or to join in building a society based on common humanity." - William Minter, Editor, AfricaFocus Bulletin.
Not A Nation of Immigrants (customers in USA)
Not a Nation of Immigrants (customers in UK)
To order from the publisher (outside USA, UK)
Featured Lists
For an extended conversation with two of the authors of The Red Deal, visit Democracy Now! for Earth Day, 2021.
This book list highlights the central role of indigenous peoples in the history of the Americas and in collective action to save our planet. Several of the books, in my opinion, are must-reads. Others provide more detailed accounts of specific countries or issues.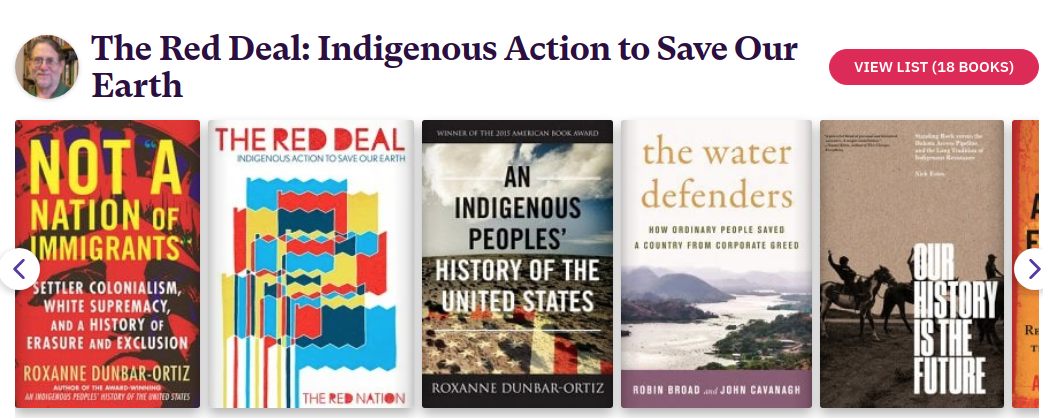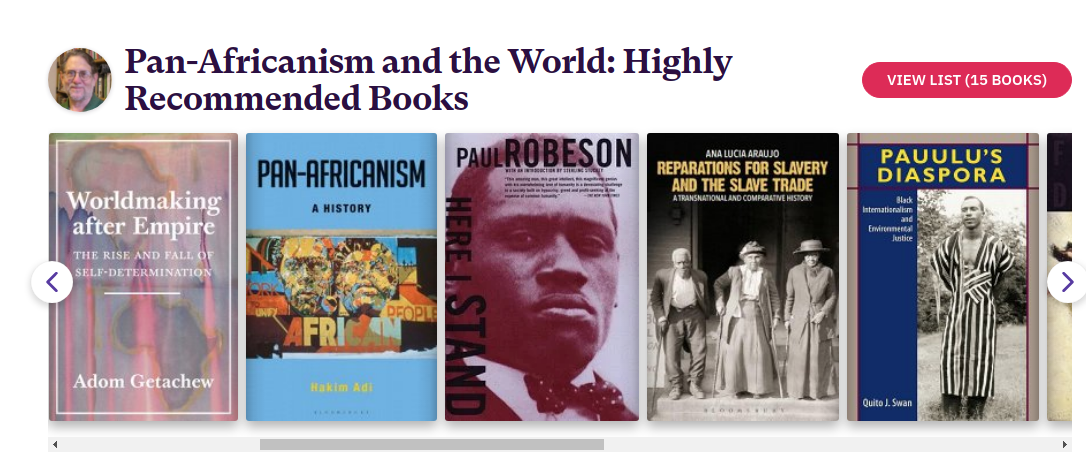 For more lists, go to https://www.bookshop.org/shop/africafocus